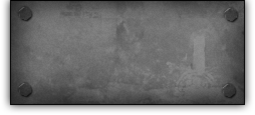 Admin/Donor chat - Two channels for admins/donors to chat in.


Auto Doors - Closes doors for you. Commands: /ad to turn off, /ad 5 to turn on



Automatic AuthorizATION - aLLOWS YOU TO LET ALL FRIENDS OR CLAN MEMBERS AUTOMATICALLY AUTHORIZE ON YOUR CABINETS, CODE LOCKS, AND TURRETS. COMMANDS: /AUTOAUTH FRIENDS /AUTOAUTH CLAN, must be done on every cabinet/lock/turret.

Auto Purge - deletes entities created by inactive players after 2 days of inactivity.


Better Loot - Changes the type and amount of items found in barrels and crates.


Blueprint Manager - This isn't in use yet, but it is installed. Currently you can redeem a blueprint kit with some more building items, and NPCs carry the rest of the items you will need to blueprint.



BOTSPAWN - A BETTER NPC PLUGIN, PLACES NPCS AT RADTOWNS, they carry the entire loot table on them, easy to get blueprints and scrap from them.


BOXLOOTERS - A tool for the owner to use, to find players who aren't following the rules.


Bradley Control - Changes aspects of the Bradley APC. Similar to Heli Control, it can change loot tables, spawn times, etc. Admin use only.

Building Blocker - Created by the May 4th 2017 update, in which twig and ladders can be built inside building blocked zones. It simply reverts this change so that nothing may be built or deployed in a building blocked zone. You must have tool cabinet access.

Building Grades - Allows you to upgrade a building after you finish building apart of, or layer of, a base. Useful for repairing a building after a raid. Commands: /up # or /down # (0 thatch, 1 wood, 2 stone, 3 metal, 4 armor)
CLANS - Allows players to form clans. COmmand: /clan help

COPY Paste - allows admins to copy buildings and paste them for future use. If you feel your base is worthy of being copied for raid bases, let Subtlesara know!
Custom Spawn Points: is the welcome center spawn point, in which everyone spawns in the welcome center upon joining the server. i call it my idiot catcher, couldn't be more well named.



DAMAGE CONTROL - SCALES DAMAGE FOR FOUNDATIONS AND HIGH EXTERNAL WALLS.



dangerous Treasures - a treasure hunt game automatically starts every so often, a chest full of delightful items spawns somewhere randomly. Command: /dtd will tell you how far you are from it, and show where it is in yellow text.



Deathmatch - An arena game, players shoot to the death, using kits they can choose from. Commands: /event join, /event leave, /event class (to change class during event)


Death Notes - Tells you in chat who died from what, and by who.


Economics - An economic system in which coins are earned from participating in events, or by selling unwanted items and resources. See GUI-SHOP for more info.

EM Interface - Works with Event Manager to make setting up events easier.


ENTITY OWNER - A plugin used by other plugins to determinE who owns what.


Event Manager - Handy tool for admins to set up events.



Explosion Tracker - An admin tool that logs all explosions to console.



FancyDrop - Adds more drops to each plane, adjusts loot in each crate, changes plane speed, etc. Admin use only.
Friends - Add your friends to a list for friendly fire capabilities. Commands: /friend add name, /friend remove name


Friendly Fire - Using your friends list, you can turn friendly fire on or off. Commands: /ff on, /ff off


Gather Manager - Multiplies the rate at which everything (rocks, animals, trees, pickups, quarries) is gathered. Admin use only.



GUI-SHOP - A HUD store where you can buy and sell goods. Commands: /shop - to view available items to buy and sell.


Heli Control - A tool for admins to control everything about the helicopter.



Human NPC - This plugin enables the use of NPCs for various purposes, however, we use them here as target practice. They can be found at radtowns, during events, and at designated NPC areas.



Image Library: Works with Lusty Map, skins, and other image heavy plugins to provide fast access to images.
INFOPANEL - Puts handy status bars on your HUD, players online/sleepers, what direction you're facing, how much money you have, and handy tips are displayed every few seconds.


Instant Craft - Enables you to craft immediately.



Instant research - "Research tables" now work instantly, instead of taking 10 seconds. Very useful for using scrap to make components!

Jpipes - An extremely handy pumpjack/quarry/furnace tool, basically automates mining and smelting. Users will need to take a "class" to learn how to use it. Donor access only (tier 3).



Kits - Redeemable kits are available for various things, starter packs, etc. Commands: /kit (For a list of available kits), /kit nameofkit (to redeem a kit)

Lusty Map - A handy map plugin, creates a minimap in the upper left corner, and you can press M to see a full size version. if you press M and nothing happens, open up F1 console and type in:

bind m LMUI_Control map

No Decay - Stops all high external wall and all building decay, except thatch.



NO RAID - Used on day 1 of fresh wipe, for about 6-8 hours until 12AM est. Prevents the destruction of buildings you don't own.


Notifier - Gives you a welcome message with constantly updated important information, and sends messages periodically throughout the day.



No Weapon Drop - Rather than dropping your weapon upon death, this plugin allows you to keep your active item in your hotbar.


NTeleportation - Allows you to set a home you can teleport to. You can also teleport to people, and admins can teleport people to other people. Commands: /sethome name/number, /removehome name/number, /home name/number (to teleport to that home), /tpr name (to request), /tpa name (to accept), /tpb (to teleport back to previous location), and /tpc (to cancel) Please note, you cannot teleport while building blocked, while swimming, or while too cold or too hungry/thirsty.

OIL CRATE - Allows you to place a pumpjack like you would a quarry, using survey charges. Only place one if it kicks up +5 crude though, any less such as +1 will give you garbage output.

Oldschool quarries - Defeats the update in which sulfur is only found in the south, metal fragments in the middle, and high quality metal in the north. Apparently HQ metal is still only found in the north. Still testing.


Pathfinding - A plugin used by the Human NPC plugin, to tell an NPC how to get around a rock. literally.

Player Ranks - A plugin that captures the highest amount of items used, or longest shots taken, or most airdrops called, whatever, useless.



Present Loot - Changes what you receive from unwrapped presents, however it only works if presents are opened from within your inventory, not in a chest. This is helpful for finding components otherwise hard to find.



Private Message - Allows you to speak privately to other people. Commands: /pm name message (to send a new message), /r message (to reply to a sent message)


Prod - Allows admins AND tier 2 DONORS to see who built what, to SEE WHO OWNS A SPECIFIC BUILDING. tHIS IS USED TO FIND AN ENEMY'S BASE, OR TO PASS BY A NOOB'S BASE.


Quick Smelt - Changes the time it takes to smelt ores.
Random Warps - A teleport option to get around the map quicker, or to get out of a building blocked zone. Command: /rwarp to see what locations are available.

Remover Tool - Allows you to remove any buildings and deployables you have set in world. Commands: /remove (toggle on/off), or /remove timeinseconds



RESTORE UPON DEATH - Used only on purge day, when you die, you will wake up with your stuff. This is to prevent the loss of your purge kits.

Rules GUI - Pop up notification of the rules when you join. Clicking I Disagree will kick you from the server, but you can join again and click I Agree.



ROCKET - An arena game where rockets are used as the only weapon. SUPER fun, join it whenever you see it pop up. COmmands: /event join, /event leave

RUST: IO - A plugin designed to work with other plugins, as well as the playrust.io map website.

Save My Map - An external plugin that makes a backup of the server in the event it is wiped without notice. yA GODAMN RIGHT THIS IS IMPORTANT. lol



Secure admin - Gives certain regular players kick/ban abilities to deal with griefers while an admin isn't online.



Server Info - A GUI list of all suggestions, rules, plugins, information and anything you'd need to know to play here, in one handy screen, use /info to access all this information.

Sign Artist - Allows A URL of an image to be put on a sign. Currently only available to tier 2 donors. Nudity, offensive images, and dicks everywhere will not be tolerated.
Skinbox - A secondary skins tool for tier 3 donors to use to reskin their items. Use /skinbox, same usage, just more up-to-date skins.



SNIPER - An arena game where snipers can practice their skills. COmmands: /event join, /event leave

SMOOTH RESTART - Creates a GUI banner that tells players that a server restart is inbound, and restarts the server without any problems. Admin use only.

Spawns - Works with Zone manager and Event Manager to create arena games.


Stack Size Controller - Allows you to stack items higher than that of Vanilla.


Stash Blocker - Disallows the placement of stashes within foundations, and any other building blocks. Just stop trying to use exploits. Thanks.


Time of day - Freezes time of day to high noon. Night can be called upon request.

TIMED EXECUTE - A handy plugin that allows admins to set specific events during the day, such as restarts, weather, etc.


Trade - Allows you to trade items safely at a distance. Commands: /trade name, /trade accept
Water Limits - a PLUGIN THAT FORCES PEOPLE TO BUILD BASES RATHER THAN SLEEP IN THE OCEAN, IN OTHER WORDS, YOU CAN'T LOG OUT IN LAKES, RIVERS, OCEANS, OR ANY OTHER WATER.

WAYPOINTS - Used by HUMAN NPC plugin, to create paths for the NPCs to run around in. Admin use only.

Where's my corpse - Helps players find their dead bodies faster, by showing an arrow and distance. Command: /where
ZLevels - Adds a multiplier to gathered trees, rocks, and animals, as well as pickups. This may be reset at any time, at admin's discretion.


Zone Manager - Works with Event Manager and Spawns to create arena games, as well as safezones, Admin zones, etc.